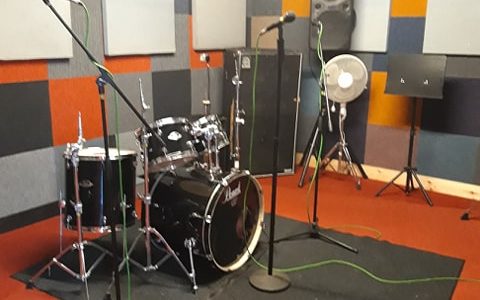 With 8 furnished studios available for hire to accommodate solo artists, duos, full band, DJs we can cater for  all.
ROOMS/STUDIOS NOW AVAILABLE FOR OTHER SOCIALLY DISTANCED, COVID-SAFE USES – Monday to Thursday 12 noon to 5 p.m. Contact us to talk through your requirements.
Band rehearsals run daily from 12 midday through 'til late.
All rehearsal rooms are furnished with full drum kit, bass rig, pa system.
Vocalist please bring your own microphones  as I cannot hire them out at the moment. 
Please block book to ensure your rehearsal space.
On request, each studio can be cleared to accommodate a teacher and a student/students for extra learning. 
All rooms have been carefully marked out to help everyone adhere to the social distancing requirements.