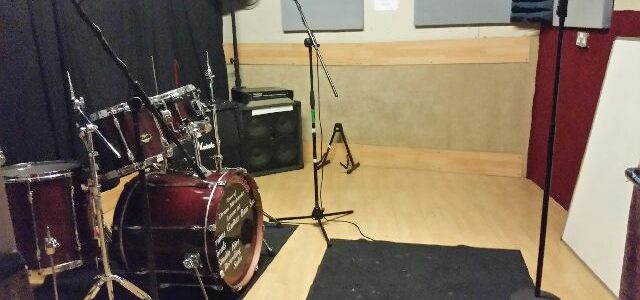 Studio 1 is furnished with a full Drum kit plus hardware,
A Hartke bass rig.
1 Marshall 4×12 guitar cab.
Pa system with mics and stands.
Would suit a 4-5 piece band.
Breakables
Drummers need to bring breakables ie. snare, cymbals, bass pedal, sticks.
If you forget there's a small hire charge for breakables that can be obtained in reception.
on hire from 5pm till midnight 24/7 peak rate £15 Off peak £10