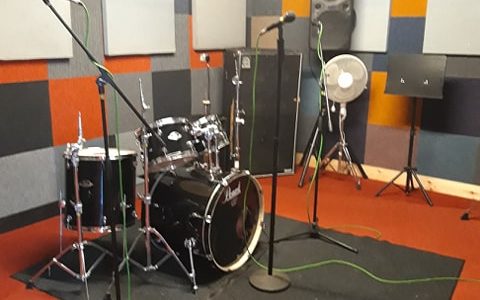 Studio 1 is furnished with a full Pearl Export Drum kit plus hardware,
Full Bass rig.
1 Marshall 4×12 guitar cab.
PA system with mics and stands.
Would suit a 5 – 7 piece band.
Drummers please bring breakables i.e. snare, cymbals, bass pedal, sticks.
Guitar heads not provided.
We do however offer combo amps for a small hire charge.